As a Cord Strap Suppliers, share with you.

The main features and advantages of PET strapping:
As strong as a steel belt
Lightweight and portable
high pressure
Will not rust and weather resistant
Extremely strong UV resistance, very suitable for long-term storage applications
Cost-effective heavy-duty packaging options
Safe to use
Polyester strapping is used with manual tensioners and sealer tools with specific PET seals, or with batter-operated friction sealers/tensioners, without the use of any seals.
Composite belt
The composite strip adopts innovative co-extrusion technology, which combines strength, shock absorption, wear resistance and high joint efficiency into a user-friendly product. Also known as "synthetic steel" or "polyester strap", it is the latest development of strapping technology.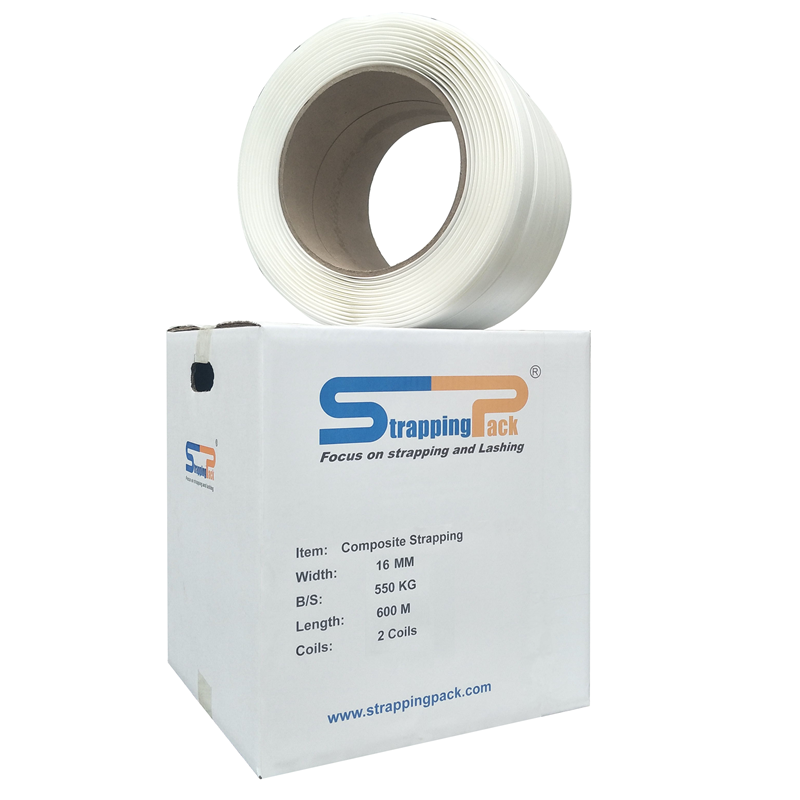 Composite Strapping
This type of strapping is light, flexible, without sharp edges, and can be used in countless applications. It is ideal for fixing and sealing fragile or fragile products. Composite strapping is a lightweight textile material, which means it is easy to use and will not rust, rot or leave marks on the surface. It has a high resistance, with a maximum breaking strain of 1500kg, and is best used manually with a tensioner and sealer.
The main features and advantages of composite belts:
Cost-effective
Soft and flexible
Must not rust or rot
As strong as steel
High transverse strength
High shock absorption ability
Braid
If you want to use a safer strapping material than steel straps, then soft, soft braided straps are the ideal choice.
Using braid will never cut yourself, but it still provides extremely high tension. Braided strapping is equal to the breaking strain of steel strapping, but it is a lightweight product in comparison. In fact, the weight of the woven belt is only 15% of the belt of similar specifications. It is not affected by extreme temperatures, humidity or chemicals, and is easy to handle.
Woven strapping is stronger than any other type of strapping because it has more filaments woven together to increase strength. It also adds a hardener to the belt to make it hard enough for any industrial purpose.
Our company also has Composite Strapping on sale, welcome to contact us.