As a Polyester Cord Strapping Manufacturers, share with you. We have summarized the types of strapping available so you can determine the advantages and disadvantages of each different material. This can help you make the right decision when choosing the right strap.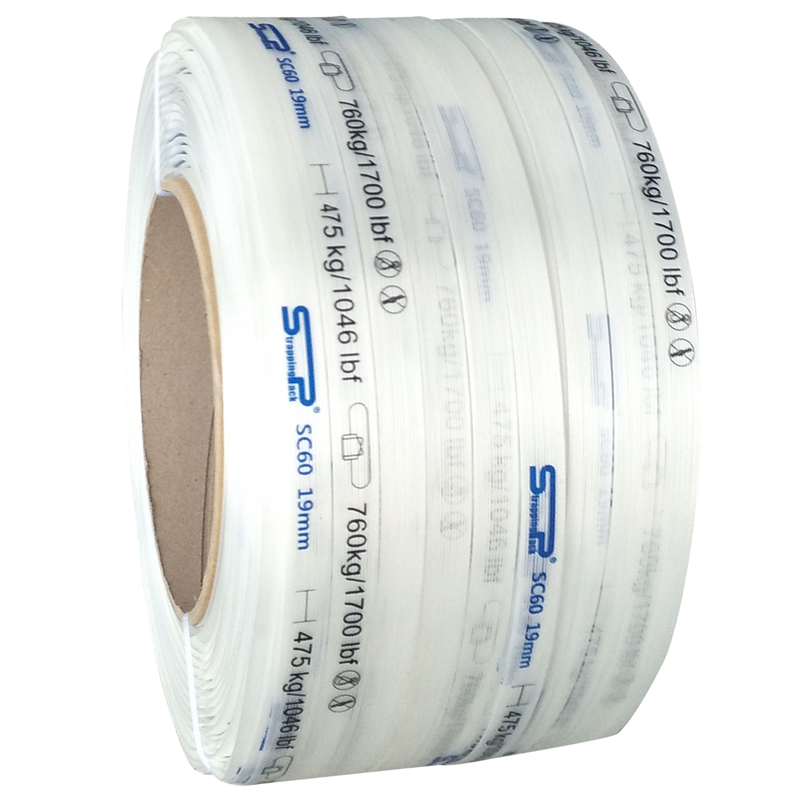 Cord Composite Strap
The most common types of strapping are:
Polypropylene (PP) strap
Polyester tape
Composite belt
Braid
Steel belt
Polypropylene (PP) strap
Polypropylene strapping is a lightweight and versatile option, very suitable for strapping and fixing light loads. This kind of strapping is ideal if you bundle multiple items together to reinforce a single carton or stack light loads. This is an economical choice designed for light to medium strapping and palletizing. Boxed manual strapping or longer-length rolls are available in various widths and thicknesses, suitable for semi-automatic machines. The most common widths are 12mm, 15mm and 19mm heavy belts.
The strapping strap can provide up to 400kg breaking strain, and has light elasticity without deformation or rust. As a lightweight grade option, if used correctly, it is unlikely to damage your product.
Polyester tape
PET (or extruded polyester tape) is the strongest plastic tape. This makes the PET strapping machine ideal for fixing heavy objects on pallets without the need for a steel strapping machine. This type of belt has excellent elongation and recovery characteristics, which helps the belt stay tight and absorb impact without breaking.
The main features and advantages of PET strapping
As strong as a steel belt
Lightweight and portable
high pressure
Will not rust and weather resistant
Extremely strong UV resistance, very suitable for long-term storage applications
Cost-effective heavy-duty packaging options
Safe to use
Polyester straps are used with manual tensioners and sealer tools with specific PET seals, or with batter-operated friction sealers/tensioners without the use of any seals.
Composite belt
The composite strip adopts innovative co-extrusion technology, which combines strength, shock absorption, wear resistance and high joint efficiency into a user-friendly product. Also known as "synthetic steel" or "polyester strap", it is the latest development of strapping technology.
This type of strapping is light, flexible, without sharp edges, and can be used in countless applications. It is ideal for fixing and sealing fragile or fragile products. Composite strapping is a lightweight textile material, which means it is easy to use and will not rust, rot, or leave marks on the surface. It has high resistance, the maximum strain at break can reach 1500kg, and it is best to be used manually with tensioner and sealer.
Our company also has Cord Composite Strap on sale, please contact us.